Two years ago, I set out alone to look for unheard stories and worthwhile projects. I had only a great deal of courage as my luggage.
No, that's not true. There was much more than that in my backpack. There was also desire, dreams, and many meetings and exchanges upstream.
Besides, if I had to choose a single word to define this journey, I would without hesitation say Discovery. 
MétamorFaiseurs went to the discovery of change. To the discovery of Makers (Faiseur.se.s) of course, to the discovery of world and finally to the discovery of myself. And behind all these discovery is a common denominator: the human!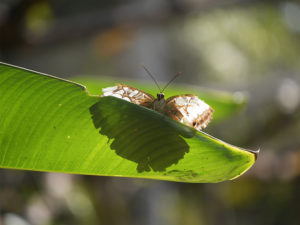 It took me a while to write this article. Time for retrospection, time to step back, time to let all these emotions dissolve. Then, time for introspection, to put words on emotions.
In fact, I was overwhelmed by a tsunami of emotions: enthusiasm, joy, anger, fear, sadness, doubt, tears… hope. The emotional landing, we are told… The landing was particularly long and poignant.
I've lived more than six incredible months. Out of time, out of space… out of myself. I have had the chance to meet people who are extra-ordinary (at once humbly ordinary and nobly exceptional), ready to reach out to me, and for some of them, ready to offer me their friendship, to open their soul.
I was the recipient of so much love and kindness that I did not always know how to repay it, how to contain it, how to assimilate it. It took me a while to realize and understand the meaning and power of everything I was going through.
The truth is that I could never have completed the journey without all this trust, love and support. It brought me into a momentum of motivation and determination. A big thank you to everyone.
I will never be able to impress upon you the power of this experience.e. I will never be able to make you EXPERIMENT it. The defining aspects were not filmed, photographed or engraved in these words. It hovers somewhere in the hearts, somewhere in the memories, somewhere in the air.
Instead, I hope to impart scraps of emotions, awareness, a momentum of small actions. I hope to inspire to be part of the change, to think that we can all be actor. To be both a protagonist of our life and a member of a more equal world. We all have this power in us, which waiting to be set free. As I like to say, we are not all made to be leaders, but we can all be Makers, and Makers have the power to change the world. We live in a world full of beauty: with its fauna, its flora, its people. These people who forget, these people who suffer, these people who fight, these people who hope. This is the world that we must quickly preserve. And as a French collective recently reminds, It's Still Time… Yes, it's still time to draw a more responsible outline!
It's the combination of butterfly and snowball effects. Each small gesture counts, and together they have more strength.